Reliable, private airport transfers
Book a private transfer from anywhere on the island



Professional drivers




Excellent reviews




Door to door




Experience a cozy and peaceful trip 
Why With KristianTransfers
Ensuring timely arrivals and departures

Get to your destination quickly
Book your transportation in just 1 min!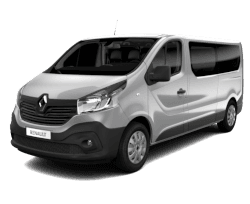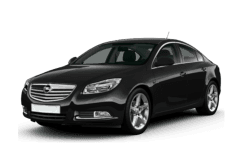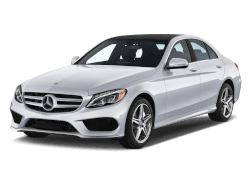 The best shuttle airport Transfer in Mallorca! Thanks! 😊
Great service, Tony is very kind!
Camyle Kuperus
2023-08-27
stoyan nikolov
2023-05-19
My friends and I were on vacation for a few days and needed a chauffeur. We also booked with some. But no one was friendly, helpful, cool and on time like you. Thank you for saving our vacation🙏🏾
Kristian ist ein super Fahrer, welcher immer pünktlich war, selbst bei Verspätung war er immer geduldig. Er ist einfach zuverlässig! Ich kann ihn nur weiterempfehlen!!
Jemima Kavuanda
2023-04-11
Sehr zuverlässig und pünktlich 👌
Kristian war stets pünktlich und zuverlässig, selbst bei Verspätungen hat er geduldig gewartet. Sehr, sehr freundlich und ein sehr guter Fahrer, ich würde immer wieder gerne mit Kristiantransfer fahren.
Mallorca is the perfect place to plan your vacation
It is not only the paradise of the beaches. Mallorca can offer you a large number of activities and excursions that will make you enjoy your holidays in Mallorca and turn them into unforgettable days.
What to do in Mallorca?
You can visit the Cathedral, enjoy beautiful days at the beach, go shopping, adventure sports, play golf, visit wineries and much more… Here are some ideas for your excursions: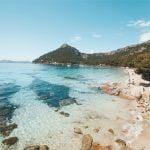 Beaches in Majorca
There are 262 beaches in Mallorca with a total length of 50km. You can find secluded coves, sandy family beaches or rocky bays… Enjoy the incredible coast of Mallorca! These are some of the best beaches in Majorca: Cala Aguila, Cala Mesquida, Cala Torta, Portals Vells, Formentor, Illetas, Son Serra de Marina, Cala Llamp, Cala Estellencs, Cala Tuent, Puerto Pollensa, Cala Estreta, Cala Mitjana… .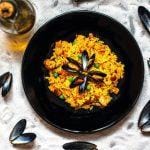 Gastronomy in Mallorca
In recent years, Mallorca has become a benchmark in terms of gastronomy. There is a wide range of restaurants, local wine cellars, etc.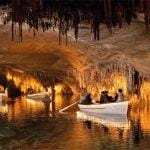 Cuevas del Drach
The Cuevas del Drach are four large caves found on the island. They host a large underground lake, called Lago Martel, about 115m long and 30m wide. In this lake, considered one of the largest underground lakes in the world, live classical music concerts are offered daily. You can cross the lake by boat at the end of the concert.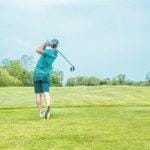 Golf in Mallorca
Mallorca has 23 high-quality golf courses. The current offer of golf courses in the Balearic Islands is 25, of which 23 are in Mallorca. The vast majority are 18-hole courses, with Pollensa and Golf Santa Ponsa III being 9 holes. There is also a Pitch & Putt course at Golf Son Quint.
Cycling in Mallorca
Enjoy different routes around the island with enviable weather throughout the year to practice sports, visiting towns, pleasant places and trying the local gastronomy.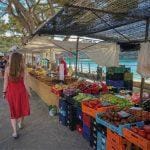 Market days
Every day from 9:00 a.m. to 1:30 p.m., there are several markets, the most important being the Pollença Sunday market. This market is visited by thousands of people from all over the island. Other good markets to visit are the markets of Santanyí (Wednesdays and Saturdays), Santa María (also on Sundays), Sineu (Wednesdays) and Inca (Thursdays). The markets of Mallorca are an excellent place to buy fruits and vegetables, local products such as Majorcan sobrassada or butifarrón and cheese. There are also markets that offer a variety of handicrafts, leather handbags, handmade jewelry, accessories, and clothing.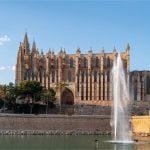 Palma Cathedral
The Cathedral-Basilica of Santa María in Palma de Mallorca, also called the Cathedral of Mallorca, is the main religious building on the island of Mallorca. In Majorcan it is known as La Seu. It is one of the most visited tourist spots in the world.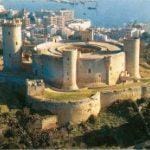 Bellver Castle
Bellver Castle is a Gothic-style fortification located about 3 km from Palma de Mallorca. It was built at the beginning of the 14th century by order of King Jaime II of Majorca. It is located on a hill 112 meters above sea level, in an area surrounded by forest, from where you can see the city, the port, the Tramuntana mountains and the Llano de Mallorca. In fact, its name comes from the old Catalan bell veer, which means "beautiful view". One of its peculiarities is that it is one of the few castles in all of Europe with a circular plan, being the oldest of these.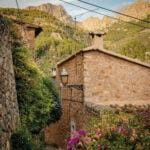 Sierra de Tramuntana
The mountain range is located in the northwest of the island of Mallorca, hence its name, since the Tramontana is the wind that comes from that direction. In June 2011, the cultural landscape of the mountains was declared a World Heritage Site by UNESCO. In it are the 3 large reservoirs of Mallorca: Cúber, the Gorg Blau and the smaller military one for the use of the Puig Major base. This mountain range also gives its name to one of the regions of Mallorca. Like the other regions of the island, it has no official recognition. Its current regional capital is Sóller.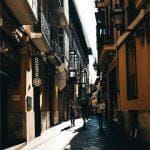 Shopping in Mallorca
A visit to Palma, the cosmopolitan capital of Mallorca, will reveal why it is considered one of the jewels of the Mediterranean. Palma has many narrow and interesting streets to walk around and visit the local shops, where you can find artisan products from the island. The shops in Palma are open on Sundays and public holidays from April to October.